The Ultimate Fasting Guide
Transform Your Health in Just 2 Weeks
Do you constantly feel exhausted and suffer from dips in energy while juggling home and work life? 
Have you forgotten to look after your health, and now it's suffering? 
Do you feel like you've tried diet after diet but still gained weight? 
Or has your healthy lifestyle reached a plateau?
It's easy to put yourself last when you're a working mother with a hectic schedule.  
You're always making sure that everyone else's needs are met, but you never think to meet your own. 
You want to lose some weight, feel more energised, and be happier in your own skin…
But you feel like you have no time for yourself. 
You begin to lose hope and motivation.
You're fed up with feeling sluggish and with clothes that don't fit properly, but you lack the time to find a solution. 
Here's the thing:  You can't look after others unless you look after yourself first.
But you knew that already, didn't you? 
Self-care is key. 
Don't worry, I'm not going to recommend a luxurious bath or a face mask.
No, this type of self-care is much more effective and long-lasting.
Because you deserve to have a carefree, joyful, and healthy existence.
You deserve to feel happy in your own skin. 
This is why I created the ultimate guide to fasting, a DIY e-book. 
No more… 
Quick fix, fad diets

Wasting time

Hormonal imbalances

Afternoon crashes

Sleep issues

Feeling hungry

Calorie counting

Bloating

Scattered thinking

Preventable diseases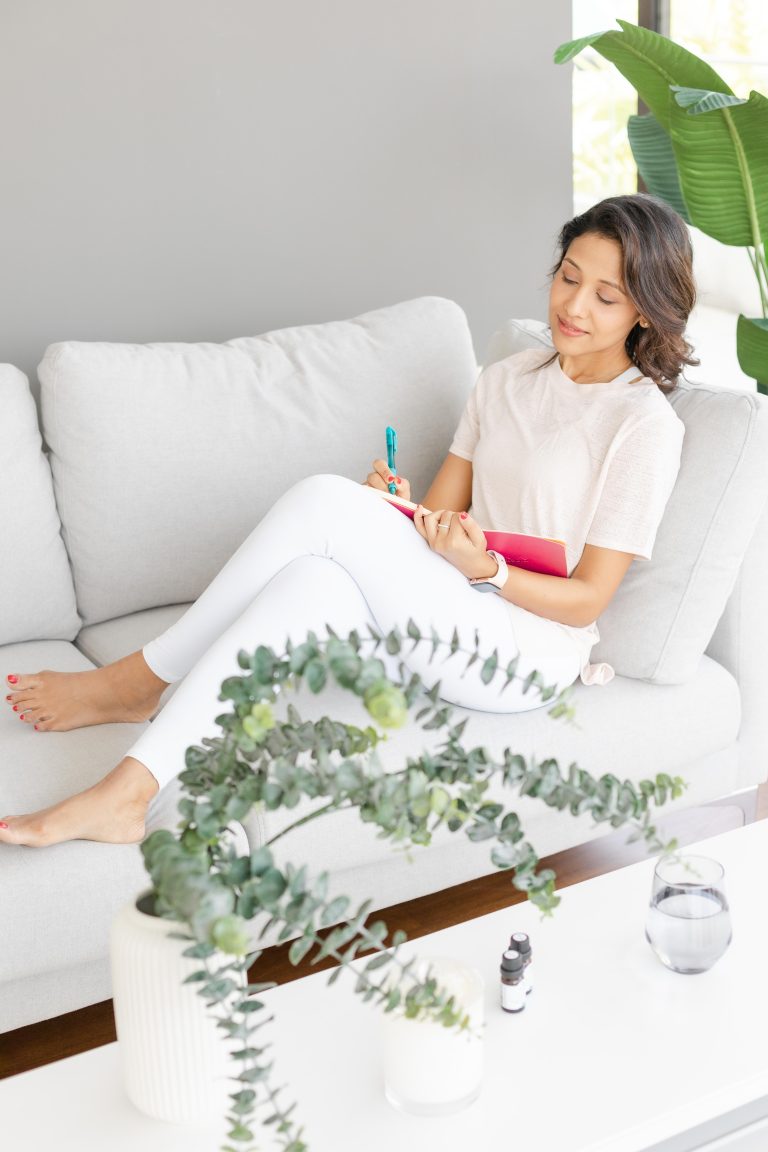 "Working with Swati has been a life-transforming journey. Her advice is bespoke, scientific and sensible. Rather than providing general advice, she provides context-based input, backed with strong scientific evidence for her dietary plans. As a clinical doctor and scientist, I have come across very few nutritionists both in my personal life, as well as my professional life who provide dietary advice and plans like Swati."
– Dr. Raghav Sundar (NUH)
It's time to give up on diets that don't work and instead live a life full of nutritious food, movement, and happiness. 
It's time to put yourself first, because you deserve it. 
"My experience going through Swati's program was life changing. She made it easy by sticking to 3 most important things – nutrition (not diet), exercise and sleep. She made sure that the plan would work for me which I can easily ease into. She is ever supportive."
– Macy Guinto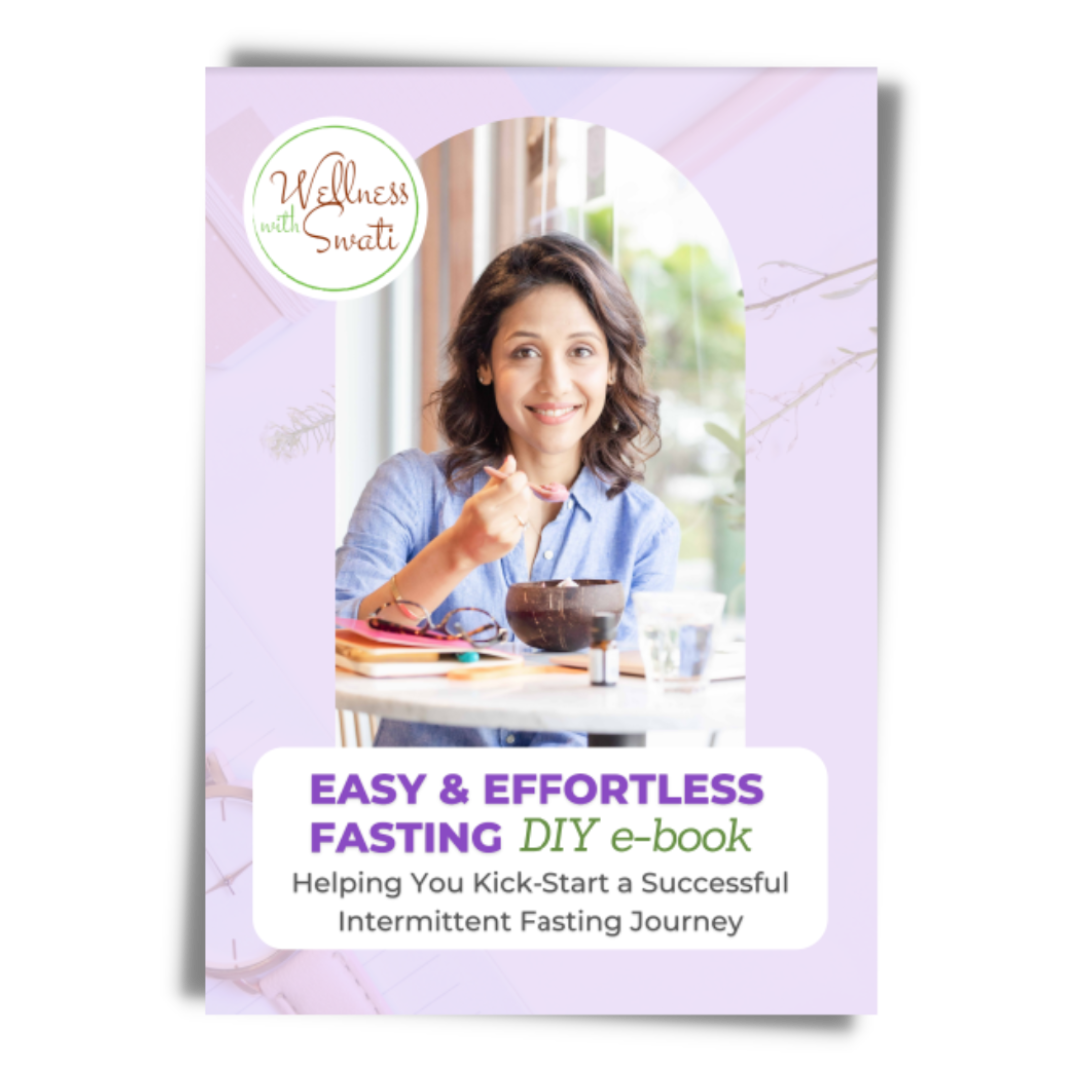 Introducing my
'Easy & Effortless Fasting DIY e-Book'.
There's no calorie counting here. It's time to stop punishing yourself with fad diets and start nourishing your body. 
By investing in this e-book, you are taking the first step towards developing healthy, sustainable eating habits that will last a lifetime. 
In as little as two weeks, the results of fasting will become apparent. You will feel SO much better, believe me. 
Make these basic, manageable, and long-lasting lifestyle adjustments, and you will feel more in control of your own health and live in harmony with your body.
This e-book gives you everything you need to kick-start your fasting journey. 
Intermittent fasting transformed my life, and it can change yours too. 
Invest in this e-book to: 
Create a healthy lifestyle plan that works with your schedule

Eat with greater awareness and knowledge

Feel in tune with your body

Eat the right foods, at the right time

Have more energy

Sleep well and feel relaxed

Feel more balanced

Love the skin you're in
Because fasting is the ultimate form of self-care.  
Feel good, look good, and love life with the DIY fasting e-book.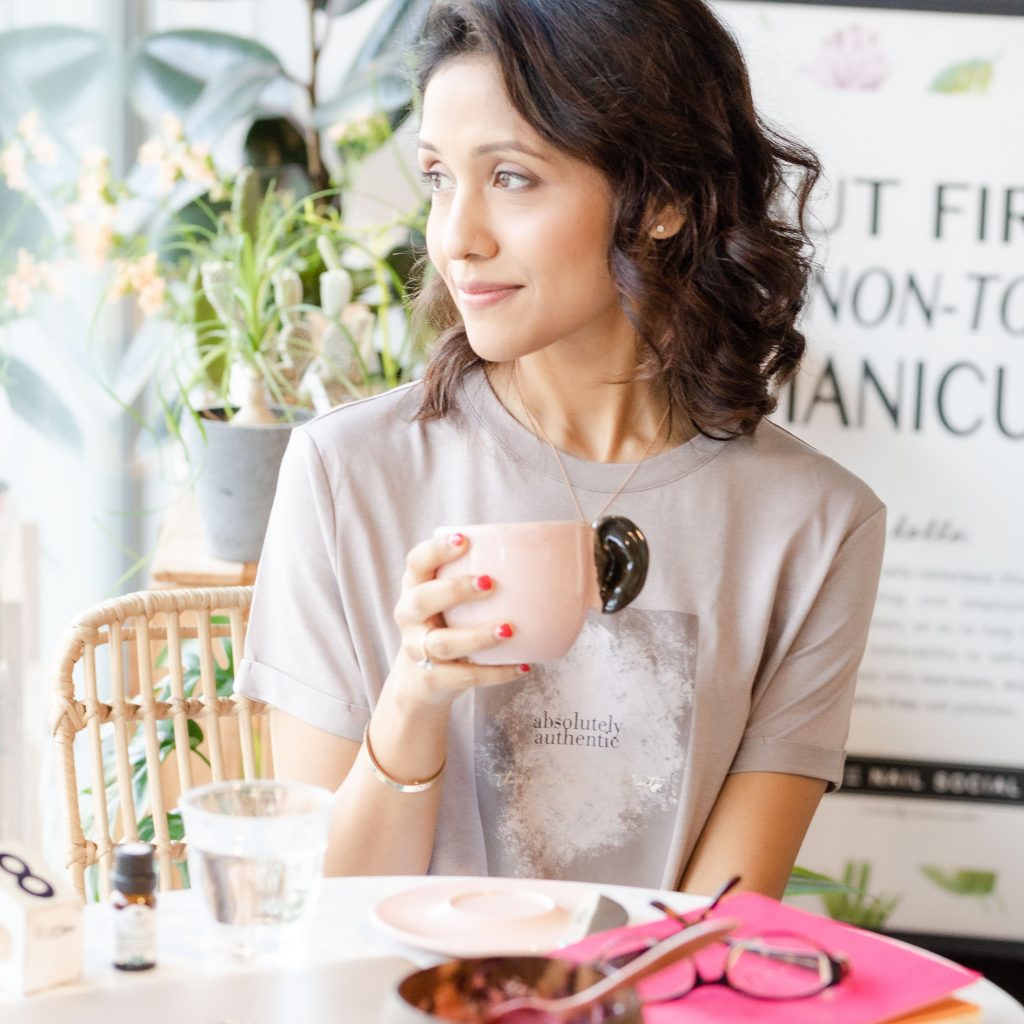 "Since Swati's nutrition plan, I have become so mindful about my well-being and
loving everything I eat with her recommendations & recipes. Who says healthy food can't be yummy.
Thank you Swati, you have made me love myself more." 
– Poojata
As well as weight loss, you will see significant effects on your health and way of life.
I've seen clients reverse metabolic diseases through this way of eating. 
Your health is in your hands. Let me show you the way to a new, stronger you.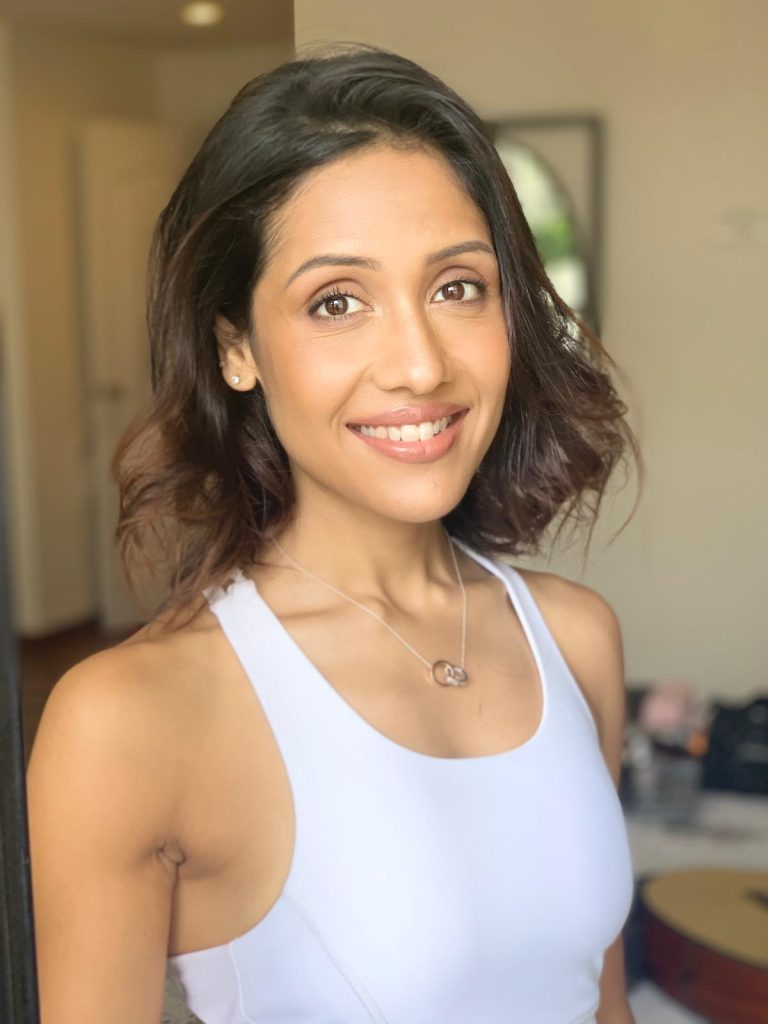 I was where you are now. 
Back in 2009, I was overweight, sluggish, and trying to control my nutrition in an uneducated way. I was in a vicious circle of yo-yo dieting. I felt anxious and was juggling life while feeling constantly tired. 
Through yoga, I'd started to find balance and peace. As I became more in tune with my body, I developed a deeper appreciation for how food might influence my health.  Over time, I made some nutritional adjustments, which led to me feeling stronger and more energetic. 
I was teaching yoga but knew that this was just one piece of the puzzle. To better serve my clients, I trained to be a health coach and nutritionist.
The missing pieces of the puzzle came together, and this is where I saw the real magic happen.
"As I was getting closer to the big 40 a voice inside me kept telling me this was a golden opportunity to get "Fit before 40". Me and my husband one could say had a healthy lifestyle but we needed someone to mend some of our ways. 
This is where Swati came into our lives. A dear friend mentioned her and that was it – the best decision made by my husband was to get in touch with her. There was no looking back! A very warm and patient food coach, practical and creative and the list goes one…She got both me and my husband on a very healthy journey and we will always be grateful to her for that!
I can surely see my dream of being "Fit at 40" coming true! Thank you, Swati, for accompanying us on this inspiring journey of personal development for a better lifestyle!"
– Tarana
As a busy mother of two who works full-time, I know how easy it is to put our own needs last when caring for others. 
We worry about our children's health and make sure they eat well, while we grab quick, unhealthy snacks on the go or skip meals.
I've been that person who fills everyone's cup before my own. But I soon realised that in order to look after my family, I needed to look after myself first. And my mission is to help other women do the same.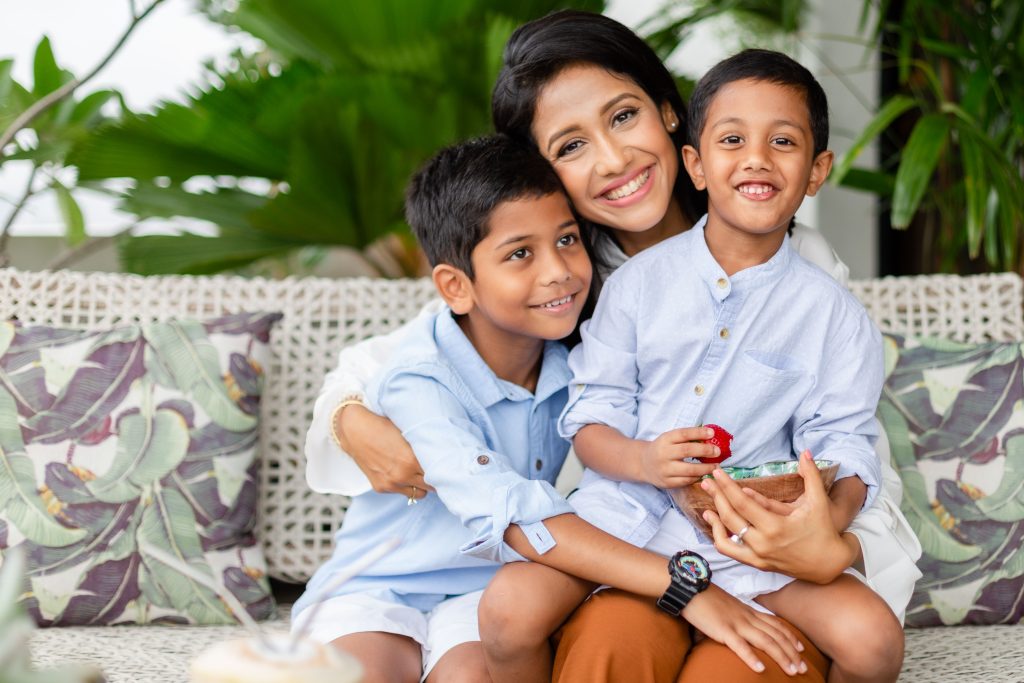 I've worked with over 100 clients so far and have seen some incredible results after they changed their lifestyle: 
Reversing metabolic diseases, such as diabetes or blood pressure 

Losing excess weight and keeping it off

Controlling food cravings

Reducing bloating

Love themselves more
Fad diets and crash diets are not my thing. I've been there, done that.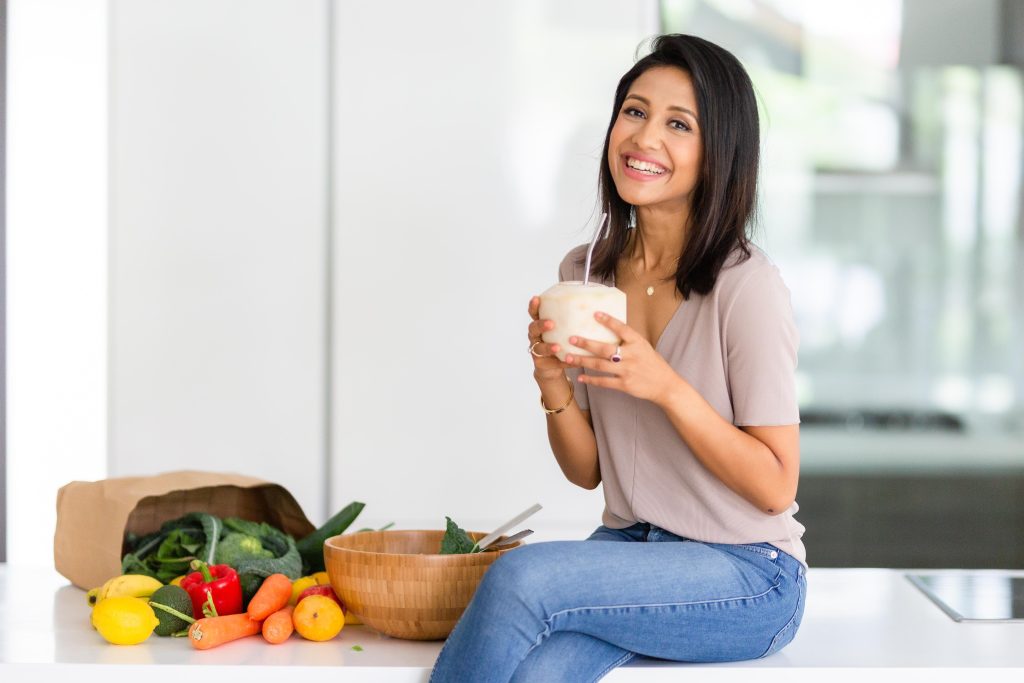 I feel like I've found the magic formula for a healthy life, and I want you to experience it too. 
This 2-week programme will equip you with the tools to follow a fasting routine safely and effectively. When coupled with nutrient dense meal plans and small lifestyle changes, this is a win-win situation. 
I'm incredibly proud of this e-book, where I share with you everything I've learned along my health journey, saving you time and giving you long-lasting results. 
"It has been a great journey with Swati and everyday I have had the chance to learn something new about my own body & mind. My wellness journey with her has not only made me realise the value of eating right but also eating in correct proportions in my day to day routine. It's not about only eating healthy, you can also have your treat meals, but when you assign a day for that, you don't end up ill-treating your body the other days of the week. All of this coupled with some form of physical activity, just keeps the mind alert and focus levels par excellence. So glad to have her in my life. No matter which ever part of the country you are in, Swati is there to guide you. Her yummy recipes & personal care keeps my motivation levels high & I am thankful to have embarked on this lifestyle change."
– Apeksha Mishra
Wouldn't it be great to have everything you need, all in one place,
to kick start the healthy life you've dreamed of?
First, you'll learn about intermittent fasting so we can bust some myths! Forget everything you've heard about fasting. I'll share the miraculous things that happen when you fast, and I've seen the results!
Next, I'll share with you the foods that will help you on your fasting journey and which ones to avoid, so you'll feel confident in your food choices. No second guessing what to buy at the supermarket. 
I've included a 2 week meal plan with delicious, easy to make recipes. Or, make your own with the blank plans that are included. There are 5 yummy breakfast and 11 main meal recipes to choose from. 
Then, tailor this holistic lifestyle by designing your own personal fasting plan. Because fasting is only one piece of the puzzle, I'll give you some guidelines and tips to help you succeed in the long run. 
Finally, a very important part of the journey is reflection. Review how you are feeling daily and make adjustments where needed. The e-book includes space to keep a daily food journal and a handy 'fast-track' checklist.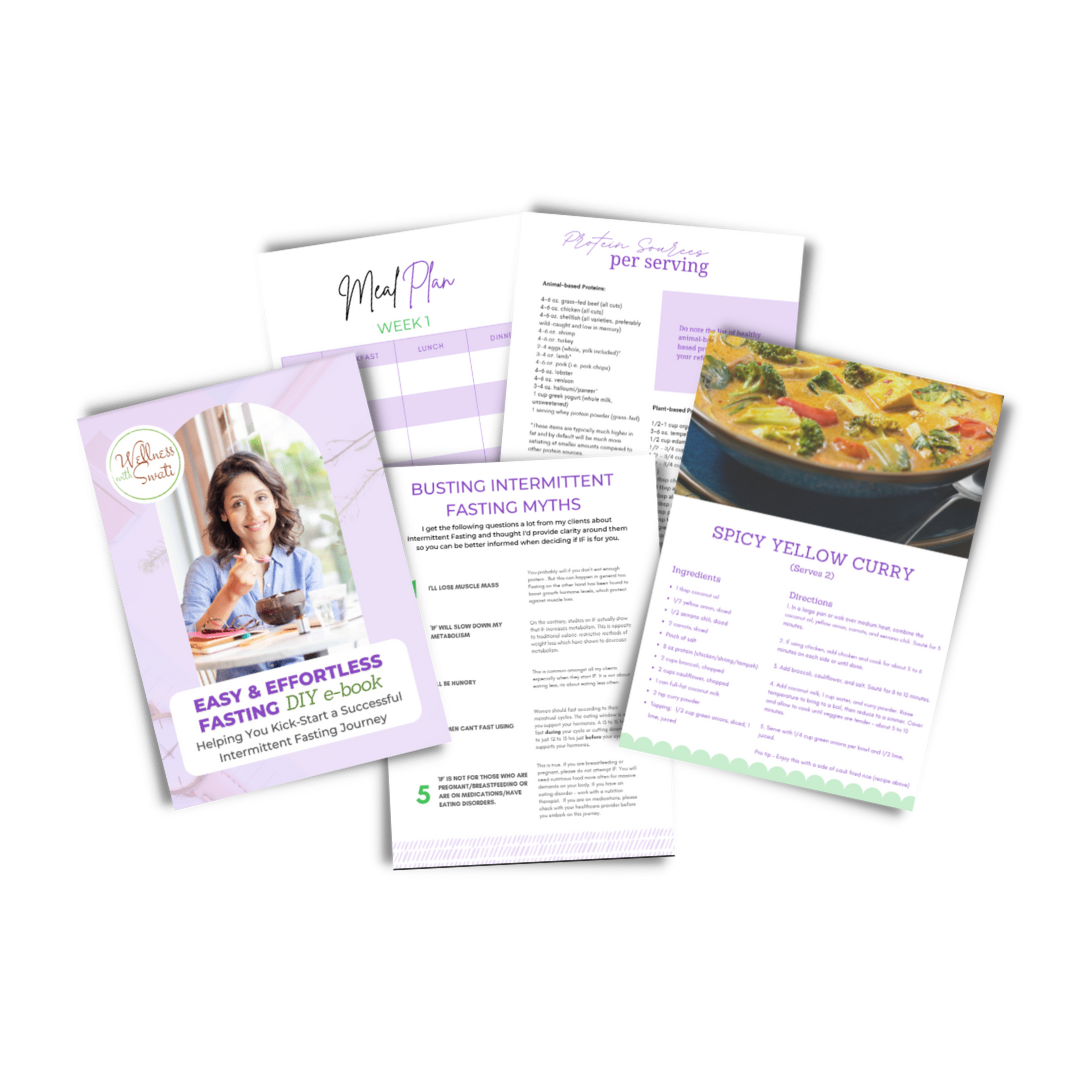 "You made me understand and learn more about food and nutrition and encouraged me to make my own plan. That is something I really enjoyed doing. I'm here today feeling great about myself and I have nothing but appreciation and gratitude for leading me towards a healthy lifestyle."
– Ananya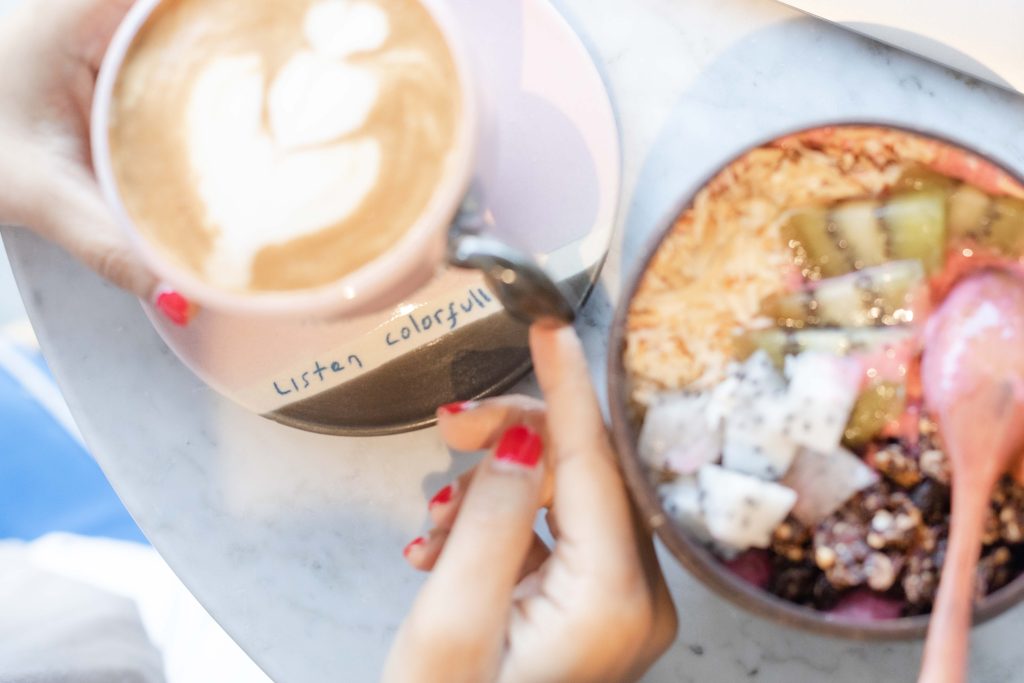 I know that you want to feel amazing, revitalised, and healthy. And this can only be achieved if you have the right tools to take care of yourself.
The problem is that you're lacking time and energy, which makes you feel frustrated and at a standstill. 
I understand how you feel because I've been there. 
It is possible to be in perfect harmony with your physical health if you make small changes to your lifestyle, like nourishing yourself instead of punishing yourself, using fasting as a way to heal, and, most importantly, living a healthy life. 
I created this guide to help you fast-track your long-lasting health journey. Let me save you time by giving you all the tools you need in one concise guide.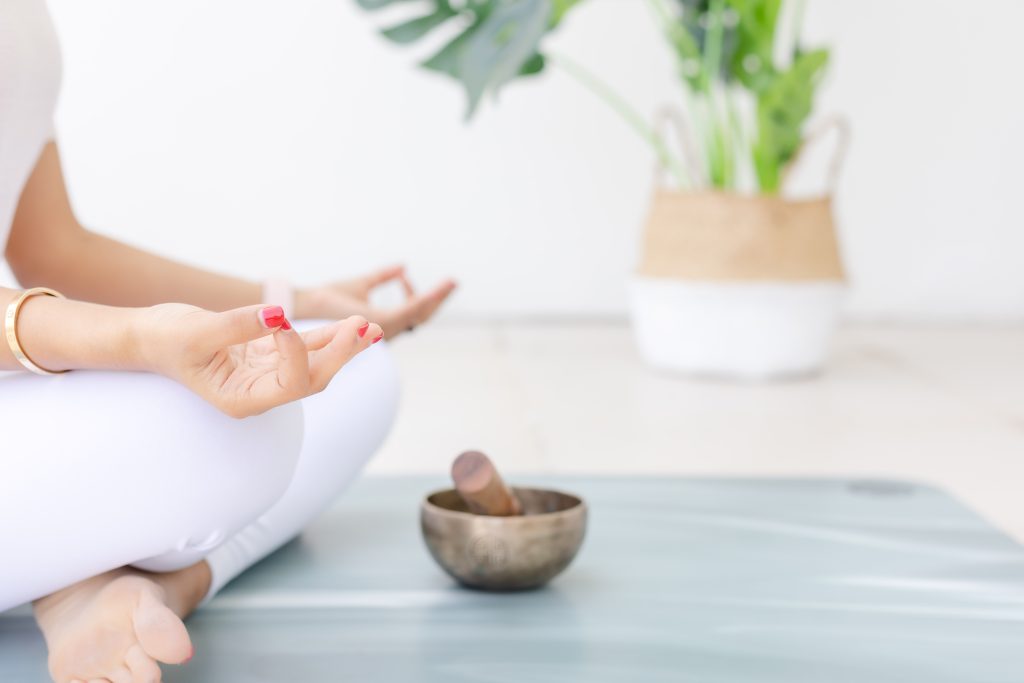 Take action today and change your life for the better.
You are a unique puzzle, and I'm here to show you
that with the right pieces, you'll be feeling the best you've ever felt.