Create Balance, Live Aligned


Sustainability is the key! Easy and Effortless is my Mantra! Lead a happy and fulfilling Life! Let me show you how..
You've been so busy juggling home and work life, that you've forgotten to prioritise your health.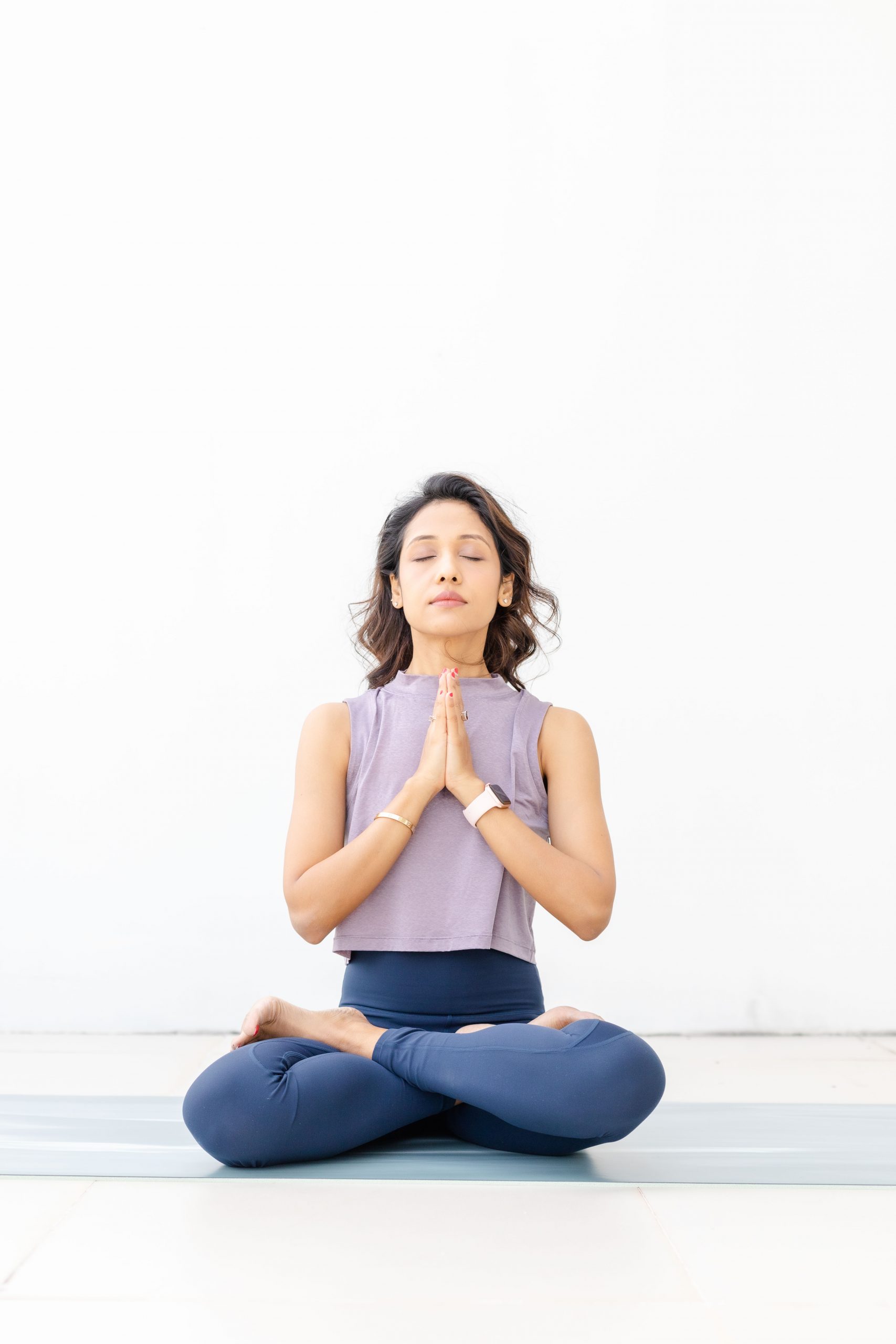 Get to Know Me
KNOW WHERE YOU'RE GOING, BY KNOWING WHERE I'VE BEEN
My health journey began back in 2009 when I was overweight, sluggish and was trying to control my health and nutrition in an uneducated manner. Determined to find a solution and make it work for my lifestyle, I found myself taking a keener interest in yoga, running as well as what I ate and how it reacted with my body. I found balance and peace through yoga, running and nutritional adjustments that worked holistically, left me energetic and stronger. I pursued my goal of teaching Yoga and learning about nutrition in a way that caters to the needs of every individual. I found my calling in nutrition and holistic wellness therapy.
It's been over a decade helping individuals attain balance in their bodies and minds by teaching yoga and providing health coaching tailored to their needs. I specialise in Pre- natal, Postnatal yoga, Hatha, Vinyasa, Yin and Meditation with focus on Chakras and using yoga as the foundational therapy.
My aim is to educate my clients, especially women about their bio-individuality. Fitness and nutritional needs are not universal and neither do they have to be unrealistic and unattainable for normal people. I design yoga and nutrition plans only after deeply understanding an individual's phase of life, contextual situation and goals.
I believe every individual can achieve a sense of peace, balance and alignment to live a full and energetic life.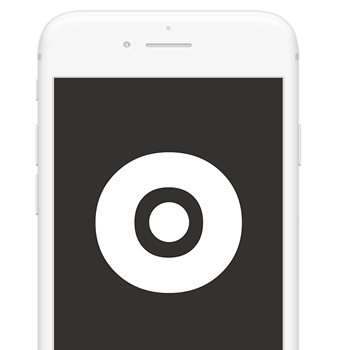 Keep it Simple podcast
Your dose of bite -sized practical tips to health, wellness and positive vibes. This podcast is all about keeping your life simple through making small changes to your daily habits. Bringing to you my own experiences for maintaining "optimum health".
Book 30 Minutes Free Consultation with Swati
"Being new to yoga, I was looking for someone to teach me correct techniques and give me personal attention without breaking the bank. Enter Swati! I've been doing yoga with Swati for over a year and I'm amazed with the amount of strength and flexibility I've gained. She always provides options to make poses easier or harder and I've always felt comfortable telling her about problem areas I'd like to focus on. I love her approach and incredible personal attention combined with her passion for yoga and effervescent personality!"
I did my 7 day cleanse with Swati and all I can say is I never felt the way I did in that week. My body felt so light. I clearly learned how to pick and choose my food, how to manage cravings and balanced my meals. The food guide provided by her was so interesting. I never got bored of the food I ate. I can now identify healthy food from unhealthy foods, sugar spike and mood swing issues. Here's my advice: If you love yourself and want to feel healthy and energetic all day book your health counseling session with Swati Today! Can't wait to do the other programs 🙂
As I was getting closer to the big 40 a voice inside me kept telling me this was a golden opportunity to get "Fit before 40". Me and my husband one could say had a healthy lifestyle but we needed someone to mend some of our ways. This is where Swati came into our lives. A dear friend mentioned her and that was it - the best decision made by my husband was to get in touch with her. There was no looking back! A very warm and patient food coach, practical and creative and the list goes one...She got both me and my husband on a very healthy journey and we will always be grateful to her for that! I can surely see my dream of being "Fit at 40" coming true! Thank you Swati for accompanying us on this inspiring journey of personal development for a better lifestyle!
When I came to Swati I was very frustrated - I had tried all the diets in the world and all the workouts that the internet and gyms could offer me and I was not losing weight but worse I was not feeling great. I also had a toddler and I was paying a lot of attention to what he was eating and when he was eating. I realised that I was learning about his nutrition and eating habits but I had no idea about my own and that is where Swati came in. She has helped me (and continues) to learn about what is important to nourish my body, when I should eat, how I should exercise, when in my life as a working mom can I carve out time for some movement - she has helped me with all of this with a lot of attentive care and kindness. She is helping me change the goal from weight loss to "health" and that for me has been the best change! Also the best thing about working with Swati is that she will never tell you what you want to hear, she is consistent in her messaging around how to approach food and movement and that does not change! Ishana S
Swati has given me a new perspective about health - one I am enjoying, celebrating and seeing results!! I took up the 1 month long nutrition plan with Swati coupled with her yoga sessions. I have to say I look forward to my yoga with her - it's my me time!! She is patient, coaches with care and is passionate about your success. Since Swati's nutrition plan, I have become so mindful about my well-being and loving everything I eat with her recommendations & recipes. Who says healthy food can't be yummy. Thank you Swati, you have made me love myself more.
Weight correction is a journey and Swati has been the greatest help ever since I have embarked on this journey. The journey is a very tough one and takes a big toll physically and emotionally, specially at the start. This is where Swati with her experience and hard work really helped. She was extremely caring and would go all out to help you in all aspects. Be it planning all your meals keeping in mind the nutritional intake and your taste, helping with procurement of food for cooking, or advising you which restaurant to go and what food to eat there. She would make herself available to you any time you need advice. With her innovative ideas she would come up with hacks wherever you feel the need for a change. Weight correction changes the world and Swati was the single largest contributor to my world getting changed. Thanks Swati !!!!
Swati has converted a skeptic to the other side. Food has always been my weakness and I could never let go of my parathas and rice. Swati showed how I can change my relationship with food. She smartly helps balance the right foods so I stay full and satiated while giving alternatives to the food I like. She shares recipes, offers suggestions on stores to buy ingredients from, give holistic wellness advice and most of all has been my constant companion through this journey. Her 'good morning' often wakes me up and she never misses to check in on me. I have lost 5kg in 1 month and feel confident I can keep going to reach my goal. Swati has helped me achieve something I never thought was possible, sustainable living in a new healthy way!
Working with Swati on my diet has been a game changer. She takes you on a wellness journey which is not limited to just following a diet plan but bringing about holistic changes in your lifestyle such as mindful eating, sleep consultation, exercise routine and the right way to do intermittent fasting. She personalizes her recommendations based on what your goals and unique needs are. And that really helped me to learn how I can nurture my body and soul in my own way. Having lost 5 kgs in only 6 weeks has given me the much needed confidence after childbirth. And there wasn't a single day where I ate less or had to keep myself hungry! Thanks Swati for completely changing the way I look at food now!
It has been a great journey with Swati and everyday I have had the chance to learn something new about my own body & mind. My wellness journey with her has not only made me realise the value of eating right but also eating in correct proportions in my day to day routine. It's not about only eating healthy, you can also have your treat meals, but when you assign a day for that, you don't end up ill-treating your body the other days of the week. All of this coupled with some form of physical activity, just keeps the mind alert and focus levels par excellence. So glad to have her in my life. No matter which ever part of the country you are in, Swati is there to guide you. Her yummy recipes & personal care keeps my motivation levels high & I am thankful to have embarked on this lifestyle change.
I am so grateful to have consulted with Swati. As an active person, I was struggling with shedding fat and knocking off some extra kilos despite going to the gym regularly. I was aware of things I'd need to do but wasn't able to build the discipline myself nor was I willing to learn from family. I heard about Swati through a mutual friend and knew I had to consult with her after hearing about the impact she had. Swati is very detailed and went over nuances about my history, lifestyle and goals meticulously. She tailored a plan that suited my lifestyle and body type. What I love about Swati is her emphasis on creating a healthy lifestyle rather than focusing on just a diet. Not just that, she personally checks on you every week, quickly advising you to stay on track, or suggesting alternatives if something doesn't work. She has 3 face to face meetings but really, is now a lifelong confidante for me, who's had such a deep impact on my self esteem and confidence. Rather than only focusing on the scale I've also managed to achieve the impossible- getting leaner, reducing my acne, reducing gastric bloating and just feeling more confident and better about myself. Forever indebted to Swati who is my silver lining that pulled me out of the rut that the pandemic put me in. Thank you Swati, I'm eternally grateful.
I have been learning Yoga from Swati for the last few months and I have enjoyed every single moment of my classes with her. Not only does she customise the class as per your requirements, she has this uncanny ability to decipher what the body and mind really need - and is able to always elevate the overall sense of being through her class. The practice is holistic and I love that tries to address the root issue. You will never feel rushed or judged. There is space and comfort for every breath and huge kindness in her heart to see you get the most of your class. Which is why I tell her- she is not just my yoga instructor-she is a Guru 🙂 I would recommend her class for anyone and everyone because she will work with you to tailor make the classes and program to what you need most.
Working with Swati has been a life-transforming journey. Her advice is bespoke, scientific and sensible. Rather than providing general advice, she provides context-based input, backed with strong scientific evidence for her dietary plans. As a clinical doctor and scientist, I have come across very few nutritionists both in my personal life, as well as my professional life who provide dietary advice and plans like Swati.
Hi Swati, Just wanted to express my thoughts on my journey with you. The journey has been nothing but lots of fun and learning. 2 months ago,I needed to change my lifestyle and I'm glad I trusted you with it. You have driven me towards a healthy and sustainable diet and lifestyle practices. It was not just about losing weight or fitting into a particular outfit, it was also about taking measures to understand my body better and listening to my body. Instead of giving me a diet plan, you made me understand and learn more about food and nutrition and encouraged me to make my own plan. That is something I really enjoyed doing. I'm here today feeling great about myself and I have nothing but appreciation and gratitude for leading me towards a healthy lifestyle. Thank you Swati. I hope to catch up with you sometime!